Quantity

11 sold / More than 10 available

Condition

NEW

Shipping

4.30 EUR

Handling

Ships within 2 business days

Ships to

Worldwide

Returns

Rimborsati entro 10 giorni, Money Back

Guarantee

Seller

100% positive feedback funtasticu (591)
The REAL Glider - Magnetic Magic Window Cleaner For Double Glazed Windows
Hi and thanks for stopping by!

Up for sale is the REAL Glider - magnetic magic window cleaner.
Unlike all the eastern fakes - this one actually works,
and also lasts for long and doesn't break after a few uses

This model is model D-2 which is suitable for double glazed windows.

Glider S-1 is suitable for single glazed windows.
Glider D-2 is suitable for double glazed windows with total
window thickness up to 19 mm, (3/4 inch)
Glider D-3 is suitable for double glazed windows with total
window thickness above 20 mm, (7/8 inch)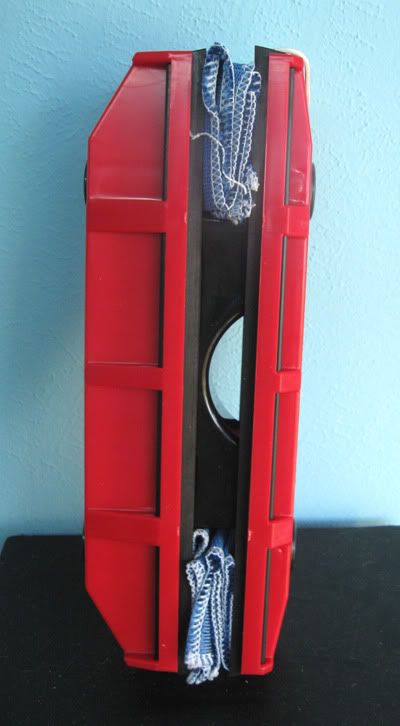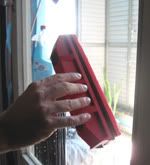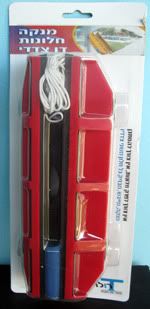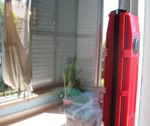 Clean both sides:

Every house has a few windows that are hard to reach and they
stay dirty. The Glider allows you to clean both sides of the window
at the same time, from the inside of your house!
This product is used by professionals to clean hard to reach windows.

Scientifically designed:

The Glider is the only window cleaner with 4 squeegees, two on
each side, which ensure perfect cleaning just like the professionals.
constructed out of ABS tough plastic, it makes this rugged product
virtually indestructible.
Our special EPDM rubber squeegees leave your window bright and
shiny!

The magnetic window cleaner was specially designed for your comfort
and easy using and cleaning.
The product comes with a plastic separator to keep the
squeegees from being damaged while it is not in use.

The product also comes with 2 special cloth rags for use in case of
extremely dirty windows. These can be easily cleaned with water and
soap.

Weight: 400g
Size: 22 x 6cm


Payment


I accept PayPal only at the moment.





Shipping


I ship worldwide.
Your item will be shipped within 2 business days,
after payment has been received and cleared.
Shipping time usually takes 7-15 business days.

* Customs, duties and other shipping fees will be the buyer's
responsibility, according to their country's regulations, and
are not included in the item's price.



Return Policy


Your 100% satisfaction is my aim!
I strive to maintain a perfect customer
service and flawless buying experience
in all of my transactions.

If for any reason you are not happy with your item, you
may return it within 14 days and get your money back.

The item should be in its original condition, unopened and
unused. Shipping & handling cost is non refundable.



Contact


Please feel free to contact me with any
question or doubt you may have.
Answers will be given as soon as possible!

| | | |
| --- | --- | --- |
| | Add me as a Favorite Seller! | |
Auction Template by Meepworks. All template images © J. Mayhall 2004-2010.